CRAWFISH BOIL
Ingredients For the Boil 10 Yabbies 2 Mud Crabs 10 Prawns 4 Desiree Potatoes 3 Ears of Corn (Shucked and cut in Half) 6 Andouille Sausages chopped into chunks (or Chorizo if you prefer) For the Stock 1 Tbsp. White Pepper 1 Tbsp. Black Pepper Corns Whole 1 Tbsp. Coriander Seeds 2 Tbsp. Whole Cloves 2 Tbsp. All Spice 4 Big pinches of Salt 4 Tbsp. Cayenne Pepper 2 Tbsp. Paprika 1 Tbsp. Dried...
Roast Pork Belly with a Fig, Red Apple and Pear...
Ingredients  For the Roast Pork Belly 1.5 Kg Pork Belly (Unscored) Salt 1 Disposable Razor (without lubricating strip) For the Fig, Red Apple and Pear Cider Chutney 750ml Pear Cider 125ml Red Wine Vinegar 150g Brown Sugar 1 Red Onion Diced 1 Knob of Ginger Finely Diced ¼ of a Lemon Zest 1 Cinnamon Stick 3 Tsp. Salt ½ Tsp. Ground Allspice ¼ Tsp. Ground Cloves 350g Figs (Quartered with Stems...
Salt and Pepper Whitebait with Dried Chillies and...
Ingredients 500g Whitebait 200g Flour 1 Tbsp. Sea Salt 1 Tbsp. Cracked Black Pepper 1 Tbsp. Dried Chilli 1 Litre of Peanut Oil for frying 1 Lime 2 Spring Onion Stalks   For the Smoked Capsicum Mayonnaise 1 Egg Yolk 125ml Extra Virgin Olive Oil 1 Tbsp. Dijon Mustard 75ml Red Wine Vinegar 1 Capsicum 1 Tsp. Smoked Paprika Salt   Method For the Smoked Capsicum Mayonnaise 1.    Heat Oven to 180...
Pumpkin Pie
My wife is from Canada and this is one of her family's favourites… I decided to win some points with her parents early on and learn how to make it! Great dessert for the silly season after eating lots of Turkey!   For Pumpkin Pie Filling 1 small butternut pumpkin 4 eggs ½ cup white sugar ½ cup brown sugar 3 tbsp molasses 1 tsp dried ginger ½ tsp dried cloves ½tsp nutmeg 1 tsp cinnamon 1 can of...
Linguine with Tomato and Buffalo Mozzarella
A simple dish when you don't have a lot of time, marries together three wonderful flavours… Tomato, Basil and CHEESE! Ingredients  300g Linguine 1 Bunch Basil 1 Ball Buffalo Mozzarella 1 Tins Whole Peeled Tomatoes 50g Parmesan Cheese Sea Salt Cracked Black Pepper Extra Virgin Olive Oil Method 1.     Bring a pot of salted water to a boil and add pasta. Cook until al dente. 2.     In a Food...
Boar Ragù with Fresh Rigatoni
There is nothing better to do on a Sunday afternoon than make fresh pasta. There is something therapeutic about making the dough and rolling the pasta, it is almost calming. And the results are well worth the effort. One of my favourite attachments for my KitchenAid Artisan Stand Mixer is the Pasta Roller and Pasta Press. Not only are they convenient and easy to use but also the Pasta Press gives...
Paella with Mussels, Prawns, Chorizo and Duck Legs
This is a great dish to make on a summer afternoon when you have a large group of people coming over… It can be bought over to the table and served straight from the pan…   Ingredients  For the Sofrito 2 Large Red Capsicums Cored, Seeded and Finely Chopped 100 ml Olive Oil 1 Spanish Onion Finely Chopped 2 Cloves of Garlic Finely Chopped ½ Tin of Tomatoes Crushed 2 Bay Leaves Couple of Pinches of...
Bitter Chocolate Ganache Tarts with Ginger and...
I am not the best when it comes to desserts but this one is so easy it is Aaronproof! They are very rich and a little bitter so if that is not quite to your taste feel free to balance them out with some caramel…  Makes 6 Tarts Ingredients For the Ginger Snap Crust 165g Ginger Snaps 75g Melted Butter For the Bitter Chocolate Ganache 45g Fresh Ginger cut into slices 250ml Double Cream 225g 70%...
Hanukkah Latkes
Potato Cakes cooked in Duck Fat with Sea Salt and Lemon This is one of my family's favorites at Hanukkah and the best bit is that it is so easy to make. Everyone has their own version, so if you want to make some changes feel free, recipes are written to be modified!   No matter how you make them they are a wonderful starter to the Festival of Lights. Just make sure, whatever you do… eat them...
Skirt Steak Soft Flour Taco with Guacamole and a...
  This is an easy and pretty healthy Taco that uses one of my favourite cuts of meat… Skirt Steak. It's wonderfully tender and goes well with the earthy tones of the Guacamole and the sweet bursts of Roasted Corn. Ingredients For the Skirt Steak Soft Flour Taco 300g Skirt Steak Splash of Olive Oil ½ Lime 6 Soft Tortillas (home made are best!) Sea Salt to Season For the Roasted Corn & Black...
Prawn and Mango Thai Salad
 For the Salad 12 Prawns Peeled and Deveined 4 Red Chillies Finely Chopped ¼ Red Onion Sliced Thinly 1 Stalk Spring Onion Finely Chopped ½ Mango Finely Chopped 10 Cherry Tomatoes Halved Handful of Bean shoots Half a Bunch of Mint Leaves Picked and Roughly Torn Half a Bunch of Coriander Leaves Picked and Roughly Torn Half a Bunch of Thai Basil Leaves Picked and Roughly Torn 1 Continental Cucumber...
Finding Nemo
Finding Nemo is one of my favourite animated films… I re-watched when it was rereleased for 3D and after almost ten years it is still just as funny. Finding Nemo follows the journey of a neurotic Clown Fish named Marlin (voiced masterfully by Albert Brookes) as he searches for his lost son Nemo who has been taken from their home on the Great Barrier Reef and put into a fish tank overlooking Sydney...
The Dictator
What can you say about Sacha Baron Cohen?  To me he is a comic genius. He doesn't just push political correctness and what is socially acceptable to the envelope, he smashes right through it with a sonic boom. He does not just offend groups of people; he offends whole nations, upsets fundamentalist groups and generally causes mayhem with every film, public appearance and interview he does. So when...
Roast Poussin
Roast Poussin stuffed with Pork Sausage, Milk Soaked Sourdough, Jamón, Goats Cheese, Caramelised Onions and Pine Nuts with Potatoes fried in Duck Fat and a Chicken and Roast Garlic Sauce. Serves 6 Ingredients For the Roasted Poussin & Stuffing  6 Poussin (Spatchcock) 1 Onion Finely Diced 1/3 Loaf of Sourdough Bread, Crusts Removed 2 Pork Sausages, Skins Removed 4 Slices Jamón Chopped 2 Tbsp...
Dr Kanagas New Orleans Gumbo
He's the man men want to be… the man women want to be with… he is shaken not stirred with a licence to kill, he is James Bond. The most exotic locations, the coolest toys and the most beautiful women define this lothario of suave. In movies he has no peer, the Bond series is the second biggest movie franchise of all time and for 4 generations he has defined cool. To celebrate the Golden...
BREAKFAST AT THE GEM SALOON, DEADWOOD
When people talk about the TV Shows they love you are sure to hear the same few shows mentioned over and over again. In that list, almost always, is the series Deadwood, possibly the one of the best shows ever to grace the small screen. Though it was cancelled after only three seasons (a travesty of monumental proportions) it is still as hard hitting and captivating as it was when it first aired...
Can I be so rude as to put my pic on my blog... I...
MasterChef All Stars Baby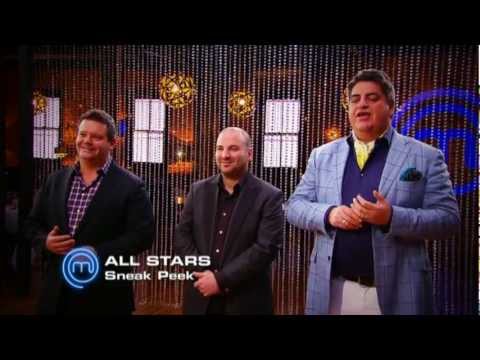 Deadwood Breakfast
Coming out in Stack Magazine August issue…. my tribute to Deadwood…. Eggs and Cornbread…. full recipe soon….
Chilli Con Carne West
Chilli Con Carne is one of those dishes that spark debate and opinion the world over. Though the dish can be dubiously traced back as early as 16th century the proper use of ingredients causes as much controversy with Chilli aficionados as Kanye West did with fans of Taylor Swift during her acceptance speech at the 2009 MTV Music Awards… The two ingredients in question are beans and tomatoes....
Jambalaya, Tell Me Sweet Jambalaya
Being a huge fan of The Wire, I recently started watching the HBO series Treme. Season 1 focuses on a group of characters from New Orleans rebuilding their lives after the devastation Hurricane Katrina.  From Episode One I was pretty much hooked and the more I watched, it got me to thinking that I don't cook enough Creole and Cajun food. So I decided that I needed to rectify this ASAP and make...
Prawn in the U.S.A.
I was talking to a few friends the other day about the difference between Prawns and Shrimp. Was it just a colloquial name applied to the same thing in two different countries? Was there an actual difference between the two? After much heated discussion and online searches to support our arguments we came to the agreement that while prawns and shrimp are actually from two different suborders, the...
That Chick Can Waffle On
Putting aside the slightly misogynist title of this dish (which before I get complaints, I will point out was actually suggested by my wife) this is a story about one mans search for soul food and the ridiculous lengths I will go to when it comes to eating fried chicken. I first heard about this dish while watching the 1997 Quentin Tarantino movie Jackie Brown. In the scene where Samuel L...
The Mexican Handroll
I hear you ask, what is a Mexican Handroll? Is it a move similar to the Mexican Wave done at sporting events? Is it a long forgotten 80's break-dancing move? Or is it some sort of new Internet term that was coined around the time of LOL, BRB and a million other Internet acronyms I don't understand? Well it's none of them. It's actually a dish I cooked last week inspired by the famous Baja Fish...
Food That Rocks on Food24
Great news this week with Food That Rocks blogs now featured on Africas Biggest food website, Food24. Make sure you check it out at: http://www.food24.com/ Rock On! Aaron
New Chicks Who Love Guns Song....
Listen to the new Chicks Who Love Guns single 'Run People' on Unearthed. Write a review, download, love it!http://www.triplejunearthed.com/Artists/View.aspx?artistid=43537
Elmer Fudds' Revenge
I always go for the bad guy in movies. They're the ones we love to hate. But if we hate them so much, why are they so popular and stay with us long after the movie has finished? There is something about those dastardly, moustache-curling menaces to society that intrigues me. Probably because nine times out of ten the villains are infinitely more interesting and complex than the hero counterpart....
Elmer Fudds' Revenge
New blog up very soon, Elmer Fudds' Revenge…. Egg Yolk Ravioli Stuffed with Rabbit Ragu, a Rabbit and Porcini Mushroom Sauce, Carrot Puree and a Radish Salad.  
Phuketamine
When the maggot crawled out of the rice and onto the side of the plate, he smiled. He raised his face to the sun and smiled at me. At least that is what I said to myself. The 5 am breakfast that we have started has come to a crashing halt. We are in Phuket. At a five star resort. And the maggot has just winked at me. Pushing aside the breakfast plate we talk about the day ahead… it is a big...
"If anyone orders Merlot, I'm leaving. I am NOT drinking any f#*king..."
– Miles Raymond, Sideways
Chiang Mai-Thai
I wake up at 5.30 am in Bangkok. I am hung over. I most definitely have food poisoning.   For the last three days we have gone as hard as you can in Bangkok. Experienced as much as we could. We ate 4 dinners last night, drank every cocktail on the pool bar menu and then finished by eating all of the meat on a stick we could find on the street corners around our hotel. The Thai Sausage, the grey...
ONE DAY IN BANGKOK
I step out of the air-conditioned comfort of the car and into the steamy streets of Bangkok. We have been traveling for 16 hours, although the flight to Kuala Lumpur from Sydney is only 7 hours we missed our connection to Bangkok so we had to attempt to sleep at the airport. I say attempt, because every 5 minutes a chime and announcement has gone off waking me… the only food I have eaten was on...
The Good, The Bad and The Ugly
The Good, The Bad and The Ugly…. Beef Cheek slow cooked in a Bitter Chocolate Stout and Ancho Chilli Sauce with a Roasted Corn and White Bean Mash 
They Call Me Trinity
They Call Me Trinity: Queso Fresco and Enoki Mushroom Quesadillas with a Porcini Mushroom infused Whisky Jus and White Truffle Oil and Thyme Marinated Shitake Mushrooms.
Click here to check out the band I manage Chicks... →
"Great things are not accomplished by those who yield to trends and fads and..."
– Jack Kerouac
"An intellectual says a simple thing in a hard way. An artist says a hard thing..."
– Charles Bukowski
THE BEAST & THE BOURBON
THE BEAST & THE BOURBON Shredded Pork Neck Soft Flour Taco with a Bourbon & Chipotle Sauce and a Green Apple & Fennel Salsa I love that Mexican food is becoming a bit of an in thing at the moment. As a lover of all things Mexican from a very young age, to me it is like a high school friend that becomes famous 20 years later… you feel like you knew them way back when, like you were in...
The Number of the Beast
The Number of the Beast was the third album released by Iron Maiden… it was the first album that lead singer Bruce Dickinson appeared on and it created a massive controversy and labelled the band Satanic in the US markets. Songs like "Run to the Hills", "Hallowed By Thy Name" and the title track "The Number of the Beast" sent Christian conservatives diving for their crucifixes in 1982… but my...
The Sasquatch Dumpling Gang
To me the is one reason to drag yourself out of bed on a Sunday… Dim Sum.  No matter how I feel, nor what stupidity has occurred the night before the promise of dumplings is a call too strong to resist. To me Dim Sum or Yum Cha is the total sensory experience, it ushers you away from your daily life….  There is something magical about walking into a crowded restaurant in Chinatown, bustling with...
The Number of the Beast
I finally got to name a dish after an Iron Madien song…. Roasted Kingfish, Capsicum and Trinidad Butch T Chilli Soup with Black Dumplings stuffed with Prawn, Scallop and Lime
THE BEAST & THE BOURBON
Another blog waiting to happen….  Pulled Pork Shoulder Tacos with a Green Apple and Fennel Slaw and Chipotle, Bourbon & Apple Sauce
The Sasquatch Dumpling Gang
New dumpling blog up this Friday… Pork, Prawn and Scallop Dumplings with a Black Vinegar and Chilli Sauce
"You gotta know when to hold 'em, know when to fold 'em, know when to..."
– Kenny Rogers, The Gambler
"They danced down the streets like dingledodies, and I shambled after as..."
– Jack Kerouac, On the Road
Hazy Shade Of Winter
Penne Rigate with Pan Fried Chorizo, Black Olives & Chilli Hazy Shade of Winter This dish is my favorite winter dish…. When the weather outside is cold, the wind howls and the rain sheets against your window there is nothing better than settling down on your couch with the one you love and consuming a massive bowl of this pasta. I decided to name this dish after The Bangles 1987 cover of...